Curtis is saddened to learn of the passing of those in our Curtis alumni and community family. We offer our sincerest condolences to both loved ones and colleagues.
The tributes below, to those who have passed since spring 2022, barely scratch the surface of the accomplishments, relationships, and influence that made each person unique. We invite you to join us in celebrating their memories through pictures and obituaries.
Please send any additions or corrections to overtones@curtis.edu for inclusion here, as well as possible publication in Overtones magazine.
STANLEY DRUCKER (Clarinet '45), who was a member of the New York Philharmonic for 60 years, passed away on December 19 at age 93. Regarded as the dean of American orchestral clarinetists, Mr. Drucker joined the New York Philharmonic in 1948 at age 19 where he played more than 10,000 performances in 60 countries during his 60-year tenure with the orchestra. In 1960 he was appointed principal clarinet by Leonard Bernstein (Conducting '41). His career highlights include 191 solo appearances, 64 performances of Copland's Clarinet Concerto, the first performances of the clarinet concertos by William Bolcom and John Corigliano, and more than a dozen acclaimed recordings. Read more.
NED ROREM (Composition '44) died November 18 in New York City. He was 99. A faculty member from 1980 to 2001, Mr. Rorem was a prolific author and a composer of hundreds of art songs, along with numerous orchestral and chamber works. In 1993, André Previn, Gary Graffman, and the Curtis Symphony Orchestra gave the world premiere in Philadelphia of Mr. Rorem's Piano Concerto No. 4 (for left hand). The work was dedicated to Mr. Graffman, whose subsequent performance at Carnegie Hall was described by the New York Times as "electrifying." Read more.
LAILA STORCH (Oboe '45), pioneering oboist, author, teacher, baker, and linguist, passed away on December 2 at age 101. She was the first female oboist to graduate from the Curtis Institute of Music, where she studied with internationally renowned oboist Marcel Tabuteau. A trailblazing musician, Professor Storch served as principal oboe of the Houston Symphony Orchestra (1948–55) and the Mozarteum Orchestra in Salzburg (1955–57) and played with the National Symphony, Kansas City Philharmonic, Puerto Rico Symphony Orchestra, and American Wind Ensemble of Vienna. Read more.
01 - 02 Stanley Drucker (Clarinet '45)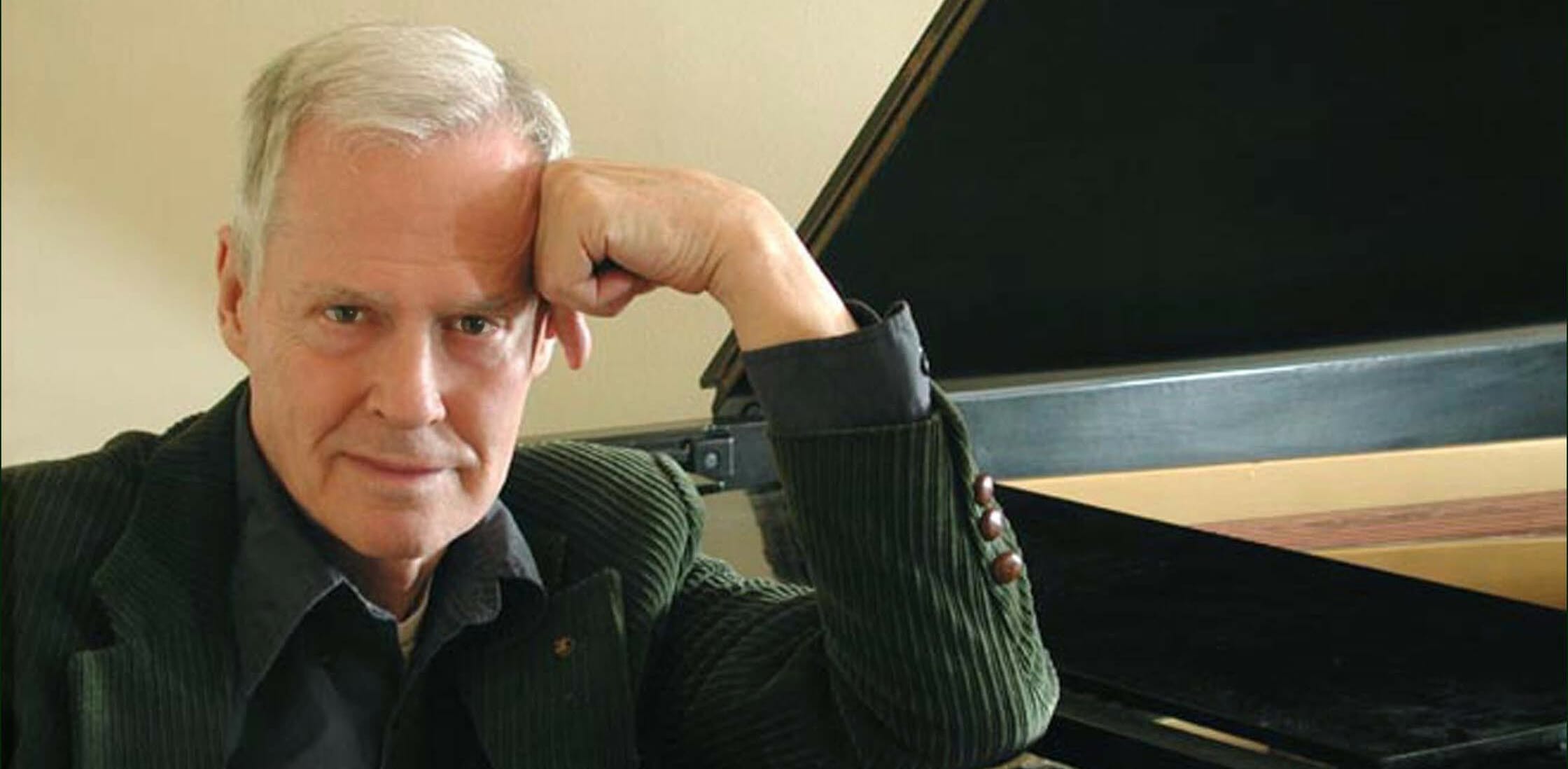 02 - 02 Ned Rorem (Composition '44)
ROBERT CARWITHEN (Organ '58), an organist who led a wide-ranging career as a choral conductor, carillonneur, and teacher, died on May 12 at the age of 89. Mr. Carwithen was born in Philadelphia and raised in Florida. After Virgil Fox heard him play in 1954, the legendary organist recommended him to Alexander McCurdy, then head of the organ department at Curtis, who took him on as a student. Mr. Carwithen earned a Bachelor of Music degree at Curtis before receiving a master's in conducting from Westminster Choir College in 1960. From there, his career took multiple directions: He served on the faculty of Westminster for more than 45 years and, from 1966–71, was conductor of its Symphonic Choir. He directed music at several churches in the northeast, notably the First Presbyterian church in Germantown, Pa. Mr. Carwithen is survived by his brother and close friends.
BRUCE EICHER (Organ '58), who for nearly six decades was the organist and music director of Grace United Methodist Church in Baltimore, died on June 28 at age 90. The cause was congestive heart failure. Mr. Eicher was on faculty at the Peabody Institute of the Johns Hopkins University and maintained an active solo career. A native of Wayland, Iowa, he studied at Cornell College in Mount Vernon, Iowa, before transferring to Curtis in 1952, where he studied under Alexander McCurdy. In 1954, during his studies, he was drafted into the Army, but later returned to Philadelphia and earned a bachelor's degree in 1958. He secured the post at Grace that autumn, and soon began to expand the church's music activities, with choirs for children and adults, a Sunday afternoon concert series, and 15 annual French organ marathons. Mr. Eicher later earned a master's degree at Peabody, having taught music theory there since 1969. He retired from Grace in 2013. He is survived by his husband, two children, and extended family.
DONALD MCDONALD (Organ '50), an organist, teacher, church musician, and dedicated mentor to many, died peacefully in Dallas, Tex. on August 5, at the age of 97. Dr. McDonald started his career as a pre-med student at Southern Methodist University before immediately getting drafted to fight in World War II. Upon his return, he auditioned for Alexander McCurdy, who accepted him as an organ student at Curtis. After graduation, he continued his studies at Union Theological Seminary in New York City, where he obtained a master's degree and a doctorate, in 1952 and 1964, respectively. Dr. McDonald served as professor of organ at Westminster Choir College (1952–94) and also taught organ at Union Theological Seminary (1958–66). An active recitalist, Dr. McDonald was the first American to play at the annual
Organ Week in Nuremberg, Germany, in 1963. Dr. McDonal served as the organist and minister of music at Christ Church, United Methodist, in New York City for 30 years.
RON REUBEN (Clarinet '55), longtime bass clarinetist of The Philadelphia Orchestra, passed away on September 11 at age 90. A native Philadelphian, Mr. Reuben played bass clarinetist for The Philadelphia Orchestra from 1967 to 2015. Prior to entering Curtis as a student of Anthony Gigliotti, he attended Olney High School and Temple University. After graduation, he performed with several jazz bands, including the Stan Kenton Orchestra, before joining the Chicago Little Symphony and the Chamber Symphony of Philadelphia. Read more.
FRANK LEONE (Composition and Piano '63), a multifaceted musician who rose to the heights of Las Vegas's entertainment industry, died on September 23, 2022, at age 83. The cause was multiple myeloma. A Philadelphia native, Mr. Leone studied at the Philadelphia Conservatory of Music before entering Curtis at age 19, where he studied composition with Vittorio Giannini and Nicolas Flagello, and piano with Vladimir Sokoloff (Accompanying '38). After receiving his bachelor's and master's degrees, Mr. Leone moved to Las Vegas where he built a six-decade career as a music director, conductor, pianist, composer, and arranger. He was a pianist at the Las Vegas Hilton and Caesars Palace, accompanying such luminaries as Frank Sinatra, Tony Bennett, Red Skelton, Carol Channing, Paul Anka, Ike and Tina Turner, B.B. King, and Elvis Presley (with whom he toured and played Hammond organ). Mr. Leone's television and recording credits were no less star-studded and included performances with Eartha Kitt, Dionne Warwick, Raquel Welch, and Tony Orlando. He served on the board of the Musicians Union of Las Vegas (Local 369) from 1986–1999, becoming its president from 2000–2015. Colleagues described him as a longstanding advocate of musicians' rights and fair business practices. He was inducted into the Nevada Musicians Hall of Fame in 2019. Mr. Leone is survived by his extended family including his children Anthony and Marianna Dobo.
WILLIAM STEWART NEWBOLD JR. (Clarinet '75), a clarinetist who went on to a wide-ranging career in the restaurant industry, died on March 18, 2022, after a battle with ALS. He was 69 years old. Mr. Newbold was born and raised in southern California as the oldest of 10 children and went on to study clarinet at Curtis. He won several awards including a Concert Artists Guild prize that earned him a Carnegie Hall recital in 1977. A New York Times review lauded his musical sensitivity in a program of Brahms, Debussy, Weber, and Messiaen. The following decade, Mr. Newbold moved into restaurant management, holding operations positions at major restaurant groups including ThinkFoodGroup (TFG), the company behind José Andrés restaurants, and Big Red F Restaurant Group, where he served as chief operating officer. An accomplished athlete, Mr. Newbold participated in triathlons and cycling races well into his later years. Mr. Newbold was preceded in death by his son Billy, and survived by his wife Kathie, his son Brett, his daughter Brittany, his son-in-law Bryce Forester, and his granddaughter Charlie.
JAN MARK SLOMAN (Violin '72), a longtime violinist of the Dallas Symphony Orchestra and a revered pedagogue, died on September 27 at age 73. Born in 1949, Mr. Sloman was a university scholar at Princeton University before studying at Curtis with Jaime Laredo, Paul Makanowitzky, and Ivan Galamian. In 1977 he joined the Dallas Symphony as principal associate concertmaster, a post he held until his retirement in 2015. In addition to his position in Dallas, Mr. Sloman also served as guest concertmaster with the Pittsburgh Symphony, and performed with orchestras in Florence, Italy; Lugano and Geneva, Switzerland; and Melbourne, Australia. He leaves an enduring legacy as a teacher, holding posts at Southern Methodist University and the Cleveland Institute of Music, while maintaining a large private studio in Dallas. Mr. Sloman founded the Dallas-based Institute for Strings, an intensive music program with solo and chamber music performance opportunities. He is survived by his wife and two sons.
DAVID NIWA (Violin '87), a former assistant concertmaster of the Columbus Symphony Orchestra and a fixture on the Columbus, Ohio music scene, died on September 1. He was 58 and had been battling a rare form of appendix cancer. Mr. Niwa was the artistic director of Sunday at Central, a long-running concert series that brought chamber music to venues throughout the Columbus region, and he taught at Ohio Wesleyan University and Denison University. Born in Chicago, Mr. Niwa received a bachelor's degree from Curtis before studying at the Juilliard School. He moved to Columbus in 1995 to join the symphony. He is survived by his wife and many other relatives.
JOHN "JEFF" FREEMAN (Trombone '91), who built on a passion for music and science to work as an audio engineer for Dolby Laboratories, died on September 12. He was 53. A native of Raleigh, N.C., Mr. Freeman earned a Bachelor of Music degree at Curtis, followed by a Bachelor of Science in physics from North Carolina State University in 1996. He worked briefly as a research assistant at NASA, focusing on lasers and electro-optics, before bringing his love of physics and music to multiple roles at Dolby Laboratories. For the past 22 years he held roles ranging from licensing engineer to, most recently, director of applications engineering and testing. He is survived by his wife, his two children, and extended family.
FRANK BAYLEY, former longtime trustee of Curtis, passed away on Sunday, September 13, at age 83, following a battle with cancer. He had been a part of the Curtis family for the past twenty-five years. Read more.
NINA BARONESS VON MALTZAHN, an American-Swiss philanthropist who endowed a host of key programs and positions at Curtis, died on May 22 at her home in Uruguay. She was 81 years old.
A global citizen who put down roots in Philadelphia, Uruguay, and Berlin, Baroness von Maltzahn had a 15-year association with Curtis, in which she endowed faculty chairs in guitar and violin, the president's chair, and a student fellowship. Her support enabled the founding of the harp studio in Lenfest Hall, the string quartet program, and Curtis on Tour, and assisted alumni who were hit hard by the pandemic.
But most consequential was a $55 million gift that she made in 2016—the largest since Curtis's founding—which endowed Curtis on Tour and the string quartet program, among other initiatives at the school. Baroness von Maltzahn joined Curtis's board of trustees in 2010 and was unanimously elected chair in 2014, serving in that capacity until 2016. Read more.
R. ANDERSON "ANDY" PEW, former longtime trustee of Curtis, passed away on June 25 at age 85. The former chairman of the Pew Charitable Trusts, director at the Glenmede Trust Co., executive at Sun Oil Co., and beloved philanthropist, dedicated 11 years (1992–⁠2003) to serving the Curtis community, and will be sorely missed. Read more.